1.5

Conclusion

We've given you what we feel is a minimally viable set of tools to explore data in R. Does this chapter contain everything you need to know? Absolutely not. To try to include everything in this chapter would make the chapter so large it wouldn't be useful! As we said earlier, the best way to add to your toolbox is to get into RStudio and run and write code as much as possible.
1.5.1

Additional resources

If you are new to the world of coding, R, and RStudio and feel you could benefit from a more detailed introduction, we suggest you check out the short book, Getting Used to R, RStudio, and R Markdown (Ismay and Kennedy 2016). It includes screencast recordings that you can follow along and pause as you learn. This book also contains an introduction to R Markdown, a tool used for reproducible research in R.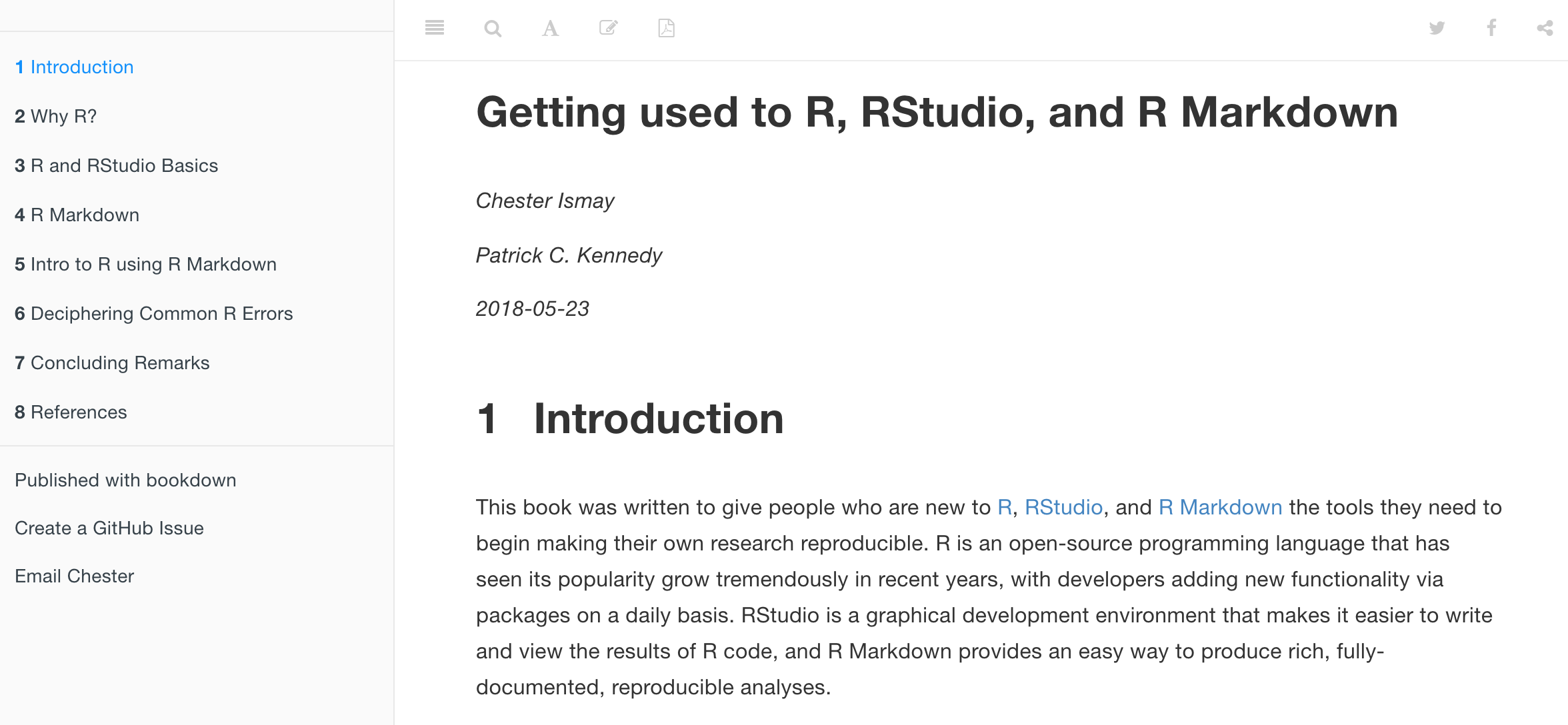 1.5.2

What's to come?

We're now going to start the "Data Science with tidyverse" portion of this book in Chapter 2 as shown in Figure 1.7 with what we feel is the most important tool in a data scientist's toolbox: data visualization. We'll continue to explore the data included in the nycflights13 package using the ggplot2 package for data visualization. You'll see that data visualization is a powerful tool to add to your toolbox for data exploration that provides additional insight to what the View() and glimpse() functions can provide.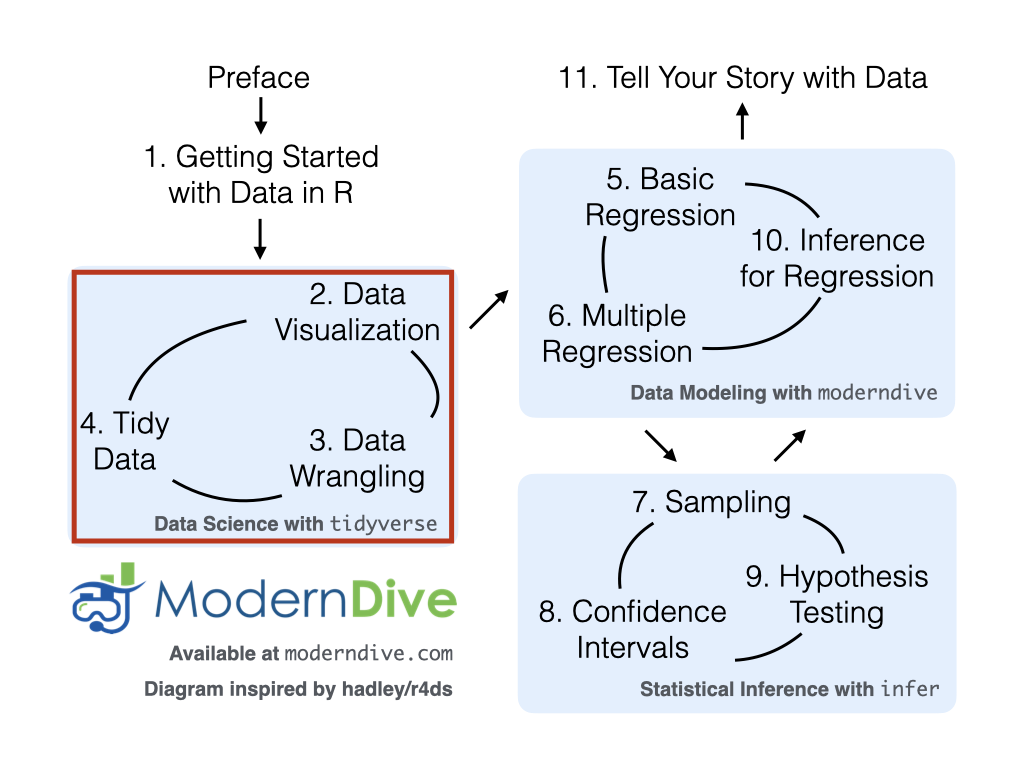 References