4.5

Conclusion
4.5.1

Additional resources

An R script file of all R code used in this chapter is available here.

If you want to learn more about using the readr and tidyr package, we suggest that you check out RStudio's "Data Import Cheat Sheet." In the current version of RStudio in late 2019, you can access this cheatsheet by going to the RStudio Menu Bar -> Help -> Cheatsheets -> "Browse Cheatsheets" -> Scroll down the page to the "Data Import Cheat Sheet." The first page of this cheatsheet has information on using the readr package to import data, while the second page has information on using the tidyr package to "tidy" data. You can see a preview of both cheatsheets in the figures below.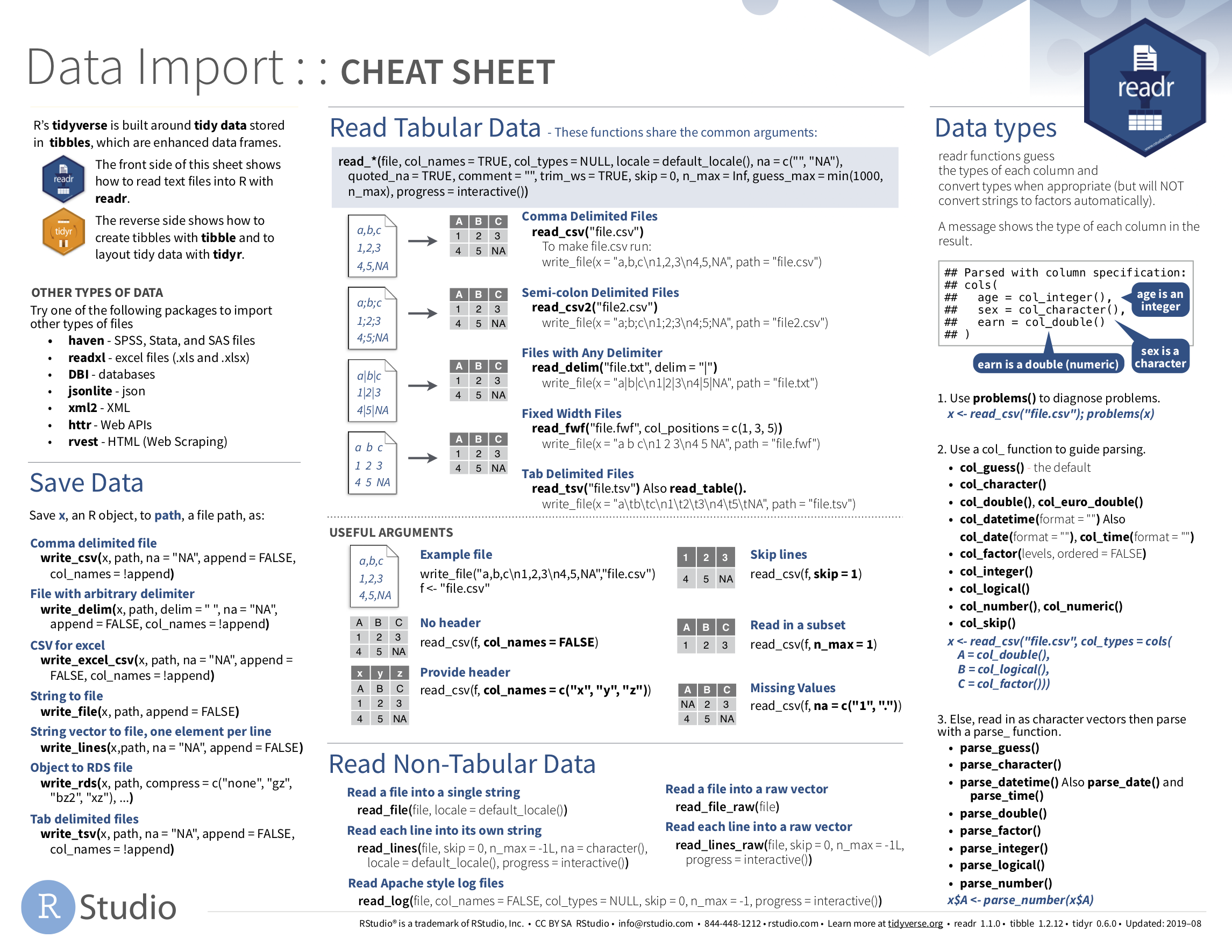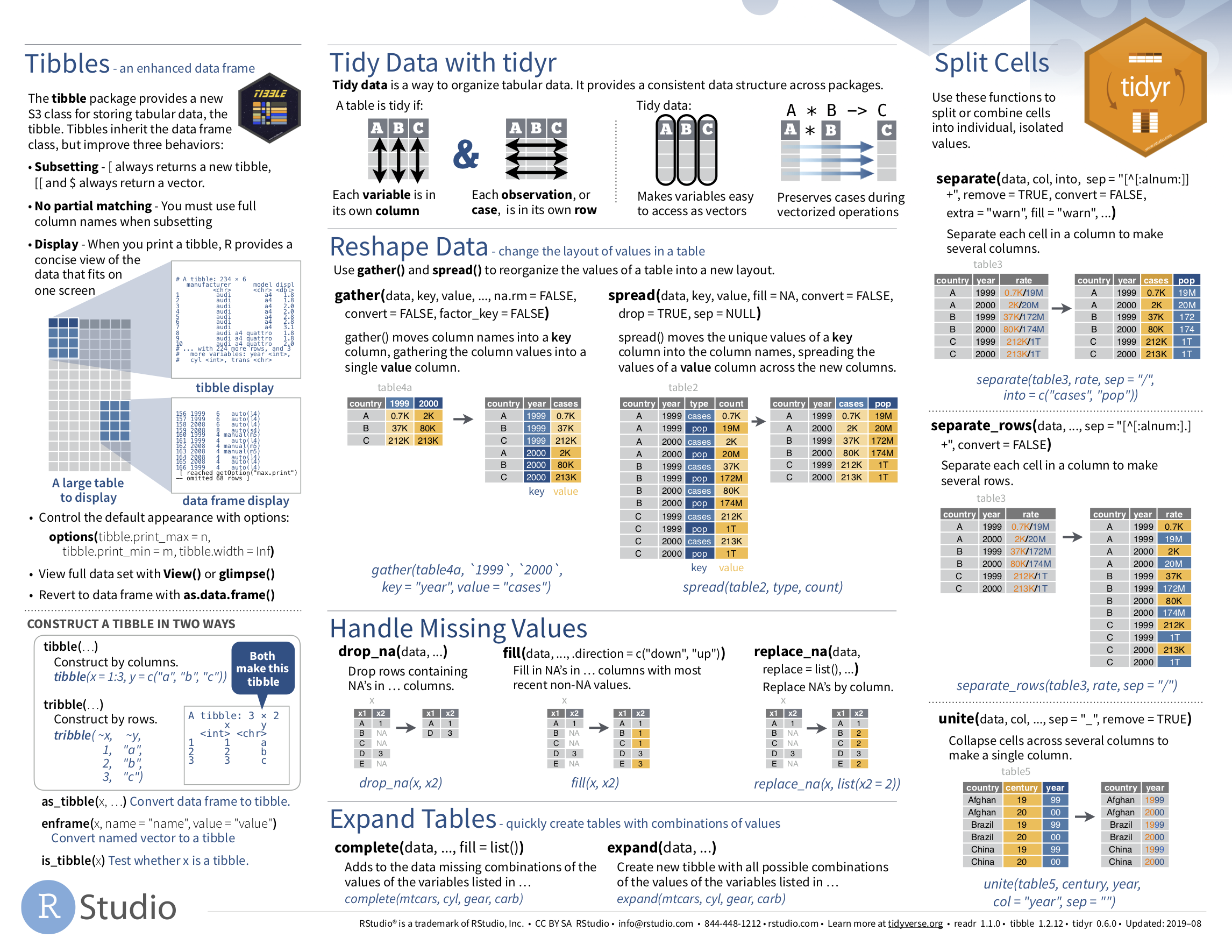 4.5.2

What's to come?

Congratulations! You've completed the "Data Science with tidyverse" portion of this book. We'll now move to the "Data modeling with moderndive" portion of this book in Chapters 5 and 6, where you'll leverage your data visualization and wrangling skills to model relationships between different variables in data frames.

However, we're going to leave Chapter 10 on "Inference for Regression" until after we've covered statistical inference in Chapters 7, 8, and 9. Onwards and upwards into Data Modeling as shown in Figure 4.8!